Features  
1.can processing stainless steel, hardened steel, hard alloy, copper, aluminum and other conductive materials.
2.This edm drill can process diameter 0.3-3mm, 200:1 above the maximum hole depth diameter ratio.
3.This edm drill have the process speed 30-60mm per minute. 
4.It can directly drill from the slope, surface penetration.
5.Water can be used for working fluid.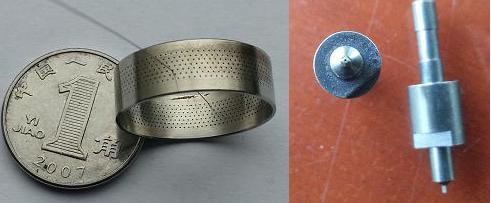 Specifications
Working table dimension                                                        500x350 mm
Travel x,y axis                                                                        280x380 mm
Travel Z axis                                                                              250 mm
Travel X axis (Servo of spindle)                                                400 mm  
Max working current                                                                   25 A    
Distance From Guide to Table                                                   350 mm 
Machine weight                                                                          700  kg 
High speed edm drill machine was used for drilling wire edm machining hole, oil pump and nozzle fuel injection hole, 
fabric spinneret of spinneret hole, hydraulic and gas dynamic components of the oil hole, filter plate, plate group hole 
and an engine cooling hole and other traditional processing method which is difficult to machining of deep hole.